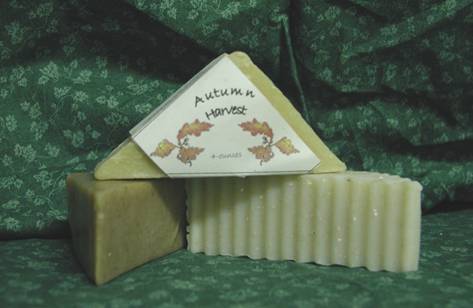 It's taken us a while to offer these on our website, but we guarantee you'll love these handcrafted soaps.
Made of skin-loving oils and cut into ergonomically correct triangles that fit snugly in your hand, each bar weighs at least 4.5-ounces each.
Base Ingredients: Oils of Olive, Coconut and Palm; Water; Sodium Hydroxide; Cocoa Butter
BONUS BUY: Choose any three soaps in the same scent for only $10.00.
Choose From Our Favorites
Sandalwood - exotic sandalwood essential oils with a touch of ylang ylang essential oil derived from Indonesian ylang blossoms All Natural! Contains no synthetics
Lavender -- a classic and a must for those who need to relax! Lavender essential oils blend with lavender buds to create a beautiful work of armoatherapy art! All-natural; contains no synthetics